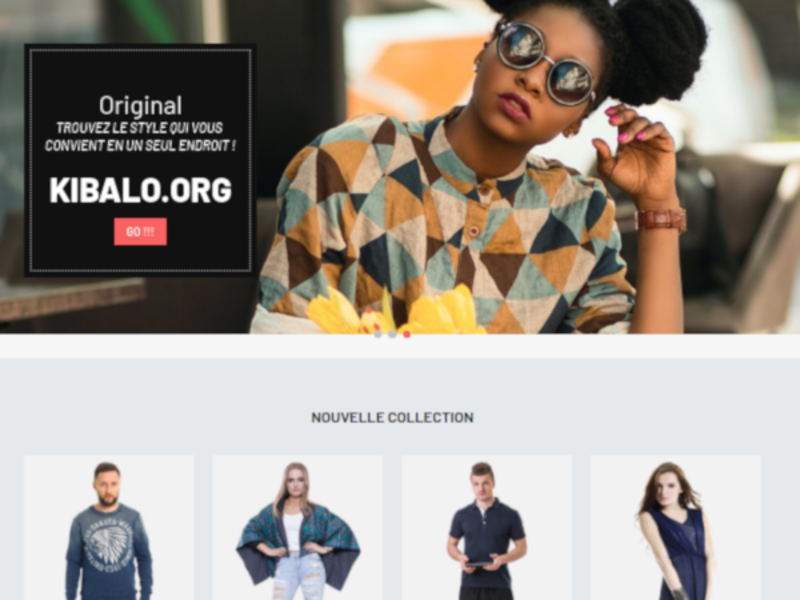 Project information
Kibalo e-commerce
Kibalo combines ethnicity and modernity to offer you the best. On Kibalo buy safely all over the world. KIBALO, is a word used in the region of KARA in the north of Togo (West African population) to designate all powerful or God. It is a very strong way in this region to recognize the authority of God without whom nothing is possible. The name of the brand has been chosen accordingly to express our gratitude while paying a tribute to our culture.
Visit the site live at https://kibalo.org/
Introduction
As the e-commerce industry continues to grow at an unprecedented rate, businesses must focus on providing their customers with an excellent online shopping experience. At Bright Softwares, we specialize in providing e-commerce solutions that help businesses streamline their operations, increase sales, and enhance the customer experience. In this blog post, we will discuss how we helped our client, a mid-sized retail company, overcome their e-commerce challenges and achieve success.
Customer Context
Our client was a retail company that had been in business for over 15 years. They were struggling to keep up with the changing demands of customers and the industry. They were using an outdated e-commerce platform that was not mobile-friendly and had limited features. Their online store lacked essential functionalities such as inventory management, order fulfillment, and payment gateway integration.
Challenge
Our client wanted to expand their business by attracting new customers and increasing sales. They realized that their e-commerce platform was holding them back and needed to be upgraded. They wanted a solution that would provide a seamless shopping experience for their customers and help them manage their operations efficiently. Their main challenge was to find an e-commerce solution that could be customized to meet their specific needs.
How We Overcame It
At Bright Softwares, we first conducted a thorough analysis of our client's business requirements and identified the key areas that needed improvement. We recommended a comprehensive e-commerce solution that was mobile-friendly, scalable, and customizable. Our team worked closely with the client to develop a user-friendly website design that was consistent with their branding.
We implemented a content management system (CMS) that allowed the client to easily manage their inventory, update product descriptions, and handle customer reviews. We integrated popular payment gateways to facilitate secure online transactions. To optimize the website for search engines, we implemented search engine optimization (SEO) techniques, such as keyword optimization, title tags, and meta descriptions.
To improve the customer experience, we implemented features such as personalized product recommendations, ratings, and reviews. We also provided a seamless checkout process by optimizing the shopping cart and order fulfillment process. We also implemented web analytics to track customer behavior and gather insights into the customer journey.
Benefit for the Customer
Our e-commerce solution provided our client with several benefits. Firstly, it helped them attract new customers and retain existing ones by providing a seamless shopping experience. Secondly, it helped them manage their operations more efficiently, saving them time and resources. Thirdly, it provided them with valuable insights into their customers' behavior, allowing them to make data-driven decisions. Finally, it helped them increase sales and revenue by providing a reliable and secure online shopping experience.
Conclusion
At Bright Softwares, we believe that e-commerce should be easy, enjoyable, and profitable. We aim to provide our clients with the best e-commerce solutions that meet their specific needs. So, if you're tired of outdated e-commerce platforms and want to boost your online business, let's work together to make it happen. Who knows, you might even become an e-commerce superstar!