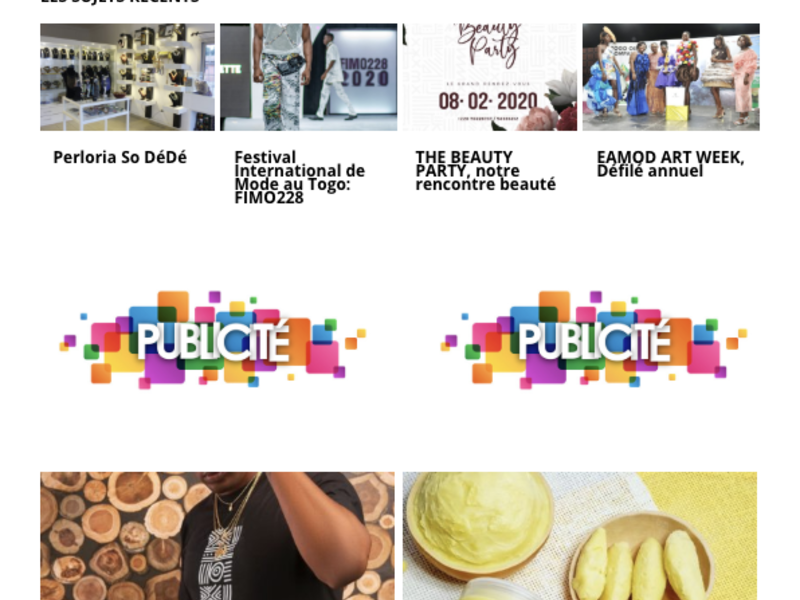 Project information
Dagan Magazine, femme togolaise
Dagan magazine's new issue is in the kiosks. 🥰 Go get it quickly in booths. and don't hesitate to tag us (in the comments or in story) with your favorite magazine, we're sharing everything again 📽 Enjoy your reading!
Visit the site live at https://daganmag.com/
Introduction
In today's world, the news is readily available at the click of a button. The internet has revolutionized the way we consume news and stay informed about the world around us. With the increasing popularity of news magazine websites, it is essential to have an online presence that stands out from the rest. At Bright Softwares, we offer a complete solution for building and maintaining news magazine websites that provide an engaging user experience and keep readers coming back for more.
Customer Context
Our client, Dagan Magazine, a leading media company, approached us to create a news magazine website that would cater to a diverse audience, from young adults to the elderly, who are interested in current affairs and events. They wanted a website that would feature a mix of breaking news, in-depth analysis, and human interest stories, all presented in a visually appealing manner.
Challenge Faced
The primary challenge we faced was to design a website that was visually engaging, easy to navigate, and user-friendly. Our team of designers had to create a layout that could present different types of content in a way that was easy to read and understand. We had to ensure that the website was optimized for both desktop and mobile devices and could be accessed by readers from different parts of the world.
How We Overcame It
Our team of experts worked closely with the client to understand their needs and preferences. We conducted extensive research and analyzed the market trends to come up with a design that would stand out and capture the attention of the audience. We created a layout that was clean, simple, and visually appealing. We incorporated a mix of multimedia elements, including videos, images, and infographics, to enhance the user experience.
To ensure that the website was optimized for different devices, we used a responsive design approach. We used the latest web technologies and frameworks, including HTML5, CSS3, and JavaScript, to create a website that loads fast and performs well. We also optimized the website for search engines by using relevant keywords and meta tags.
Benefit for the Customer
Our solution resulted in a website that exceeded our client's expectations. The website attracted a large audience and provided a platform for the client to showcase their brand and products. The website was easy to manage and update, thanks to the content management system we implemented. We also provided ongoing support and maintenance to ensure that the website remained up-to-date and secure.
Conclusion
At Bright Softwares, we understand the importance of having a news magazine website that provides an engaging user experience and keeps readers coming back for more. Our team of experts has the skills and expertise to create websites that are optimized for different devices, easy to manage, and provide a platform for businesses to showcase their brand and products. Contact us today to learn more about our services and how we can help you take your online presence to the next level.